How are girls in England?
Everything about English girls …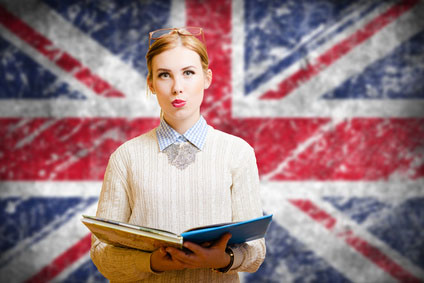 How Are English Girls?
English girls have a good taste in music. The UK is famous by its legends such as The Beatles, Adele, The Rolling Stones, Coldplay, etc. So, English girls grow up on the best music.
English girls live in a multi-cultural country with so many different ethnic groups, that's why they are open-minded and have the interest in learning about foreign cultures.
English are very self confident. They love their bodies regardless of their sizes.
Source: here
Those are the positive words about English girls. In the Roosh V Forum you will find the negative side of English girls. "English girls are the ugliest in Europe", is written there. There's also the stereotype that they drink too much, all of them eat curries, are very pale, have bad teeth and are "easy". Another user writes: "It is not just the looks, it is the lack of communication, cold, princessy attitude and so on and so forth."
How to annoy an English girl in 3 simple steps
How to piss off an English girl in 3 simple steps. 1st step: comment her weight. 2nd step: tell her not to drink alcohol. 3rd step: be persistent.
English Girls Are Overweight And Entitled
This claims the British dating expert Richard La Ruina in an newspaper article of the Mirror here. He advises his English male clients to go for Eastern European girls – who are 'more feminine, well mannered and prettier'.
In fact, after realising that English girls were "not marriage material", Richard moved to Moscow, Russia in 2011 with the sole purpose of finding a girl to settle down with. He dated around 200 "good and beautiful Russian women" before he met his wife Katia in February 2015.
Richard, who married Katia, 26, in December last year, says: "In my professional and personal opinion, I would recommend that my male clients not date English girls. If you're looking for a woman who is beautiful, intelligent and has good manners, then go for an Eastern European girl.
"Obviously my mum is English and not like this – but in general, I think English girls are entitled, overweight and less feminine. They want a guy who is successful, good-looking and chivalrous even though they don't have much to offer in return.
"And they want the man to be a gentleman even though they refuse to fulfill the traditional role of the woman in the household and take care of their looks. English girls just think they deserve to be with a man like that.
"I've met so many successful, nice British guys who are struggling to find a girlfriend in the English dating scene – because English girls are looking for too much. They're too confused and they don't make pleasant wives.
"Meanwhile Eastern European women are gorgeous, ladylike, accomplished and have traditional family values. They are much more straightforward, refined and in control of themselves – you won't see them swearing, getting drunk in a nightclub or going home with someone on the first date like most English girls.
English Girls Demand U
ndivided Attention
American girls tend to start out their relationships with an almost casual disregard for the other person. They'll "date" several people at once, until they settle on one to be exclusive with. This is pretty much guaranteed to get your ass kicked to the curb with the English girls. English girls generally like the undivided attention of their potential partners, and seeing multiple people would be taken as a sign that you don't consider the person enough for you.
Source: here
English Girls Are Easy
If the first date goes well, English girls have no qualms about ending the night in bed together. For Americans, a girl who has sex after the second date is considered easy, after a first date then she's probably a hooker and you probably have a bill coming.
Source: here
You Know You Are Dating An English Girl
English girls may come off as extremely polite. Saying sorry does not actually mean she is sorry.
English girls will go all out in an effort to look fancy for you on the first date.
English girls aren't called "boozy lunches" for no reason in their country.
Her sense of humour is on the sarcastic and self-deprecating side.
9 Reasons You Should Never Date An English Girl
She drinks too much alcohol
She sends too many senseless messages to your mobile phone
She is very rude
She wears a pyjama the whole Sunday
She is annoying
She needs assistance every time she is drunk
You won't understand her English
She laughs at people with healthy lifestyle
If you are fed up with her, do not expect a clean break
Source: here
10 Reasons You Should Date An English Girl
English girls got style (fashion)
English girls got class (inspired by their Royal family)
English girls like foreign accents
English girls have great taste in music
English girls like to be your local tourist guide
English girls have a great sense of humor
English girls are very polite (some disagree in that)
English girls are shy, sweet and genuine
English girls are drop-dead gorgeous ladies
You can't resist the accent of an English girl
Source: here
Difference In Dating Between English And American Girls
The American concept of dating is this. You meet a stranger for coffee, then lunch, with gradually increasing intimacy as you get to know each other. At a certain point you decide to "date exclusively" (go steady in 50s lingo) or go your separate ways.
The British version goes more like this. You meet someone through friends or work and after a couple of social gatherings, usually with alcohol involved, you "ask someone out". From that point on it is assumed that you are a couple.
US Dating compared to English dating.
– Way less alcohol involved
– Way more attractive girls.
– More casual sex, especially with hotter women.
– Much more casual dating process, more spontaneous, less commitment.
– Way less awkward.
– Much shorter first – 4th dates.
– Way less involved, Dating is much more serious in the UK.
– Internet use and app use more accepted
– More judgmental about looks and ambition.
There's more American girls dating English men, than American men dating English girls. For English girls the English guys are just generally way too reserved.

Source: here
English Girls And Hygiene
"English women don't wash their genitalia", said the president of the Italian football club Napoli here. He told to his players who had a desire to move to England. "If they want to go to England then in the end they're going to go" he said. "But they need to understand this: the English live badly, eat badly and their women do not wash their genitalia. To them, a bidet is a mystery."
How To Impress An English Girl?
If she is young, about 18/19ish then it is easy, if she is a little bit older, then you have no freaking chance. Not a lot impresses older more mature English girls. Source: here.
One user in this forum claims that it's possible to impress any English girl with a clean willy.
More suggestions how to impress an English girl:
Show confidence and consideration.
Ask her if she has to be at work early and offer to make sure she isn't kept out late, taking her home early will seem cute and she might invite you in if it isn't too late.
Compliment her!!!!
Send her flowers WITH a card. Buy a cute little bear from Hallmark and leave it by her door. (watch out for this one because you might send up red flags that your obsessive) maybe leave this untill after 3rd date. If it goes well.
Be yourself.
Smile, laugh and have fun.
1. Always keep your promises.
2. Call when you say you are going to call.
3. Don't stare at other women (or flirt with) when you're with her.
4. Be nice to the elderly, disadvantaged, and less fortunate.
5. Always have nice breath.
How To Chat Up English Girls
Avoid cheesy pick up lines. English girls are sophisticated.
Any English girl will answer a simple "Hi, how are you?", she claims in the video.
Start a conversation just as casually as you would to your buddy. Show interest but do not go too hard.
English girls appreciate compliments. Like: your shoes are stylish. I like your hairstyle. Start with something friendly or witty.
Do not be shocked if you get a sarcastic response. English girls love being sarcastic.
How To Pick Up English Girls Using Their Advice
1st advice: talk about how much you love your family
2nd advice: invite her for a drink (English girls love to booze)
3rd advive: ask for her name
4th advice: tell her a joke or a good pick up line
5th advice: say hello and ask for her number
6th advice: start a conversation about the BREXIT
7th advice: talk about Pokemon Go
Conclusion: Nothing worked!
English Girls And Online Dating
England is one of the most difficult countries in the world to find a girl online, was the result of this online dating study. From 60 countries, England takes the 53th place, in how easy it is to find a female partner for a male online. Only 28 percent of the English girls on online dating websites reply to a message. From those 28% only 43% are ready to exchange more than 4 messages. The chance to meet an English girl from an online dating website in real life is around 12,39 percent.
The thing an English girl never wants to talk about on an online dating website is politics and religion. In the survey no English girl had a desire to chat about that. The most popular topic for an English girl on an online dating website was education and profession. 36,14% of all talks were about those 2 topics. That makes the 7th place in the world ranking of females talking about education and profession at online dating websites.
English Girls And Politics
The "gender gap" – the consistent tendency in British general elections for women to be more supportive of the Conservatives than men, and less supportive of Labour – almost disappeared in the new millennium.
Historically, from the very earliest British elections when women were allowed to vote, Labour has been at a disadvantage. The 'gender gap' has been a persistent theme in Labour's electoral history, though at some periods the discrepancy has been smaller than at others, and indeed fleetingly disappeared altogether at the 1987 election.
Source: here.
English Girls Prefer To Work For Male Bosses And Enjoy To See Female Colleagues Fail
A majority of well-placed English girls prefer to work for male bosses, a survey revealed, challenging traditional beliefs of sisterhood among women. According to the survey conducted by a leading women's magazine in the UK, 60 per cent of the English girls said they would rather work for a man than a woman. 70 percent of respondents admitted they would be happy to see a woman colleague fail.
As many as 86 per cent of the English girls surveyed said they would flirt with a male colleague if it would help them to improve their job prospects. The English girls were questioned on an anonymous basis.
Source: here.
English Girls Want Nordic Sperm
The English newspaper Mirror reports here: "I want a Viking baby": Single British women flocking to world's biggest sperm bank in Denmark. Demand for the 'luxury Scandinavian product' has exploded thanks to an unexpected clientele – single, English girls.
So why do hundreds of English girls each year chose to become single mothers? And why do they flock here to start their unconventional modern families?
The answer, according to Holly Ryan, 37, from London, is simple – and slightly unnerving: "The Danes are superior race and I want my child to be a part of that race.
"You only have to look at them to understand. They're extremely good looking and they carry themselves with an air of confidence you just don't get in Britain.
"I knew as soon as I decided to have a baby on my own that I wanted the donor to be Danish."
Number Of Single English Girls Increase Dramatically
Number of single English girls doubles. England is turning into a nation of Bridget Joneses, an official report claims.
In a survey conducted last year of more than 4,000 English girls aged 18 to 49, only half were married – a 14% fall from when the same question was asked in 1979, the study by National Statistics said.
Over the same period the number of single English girls in this age group had doubled, from 18% to 36%.
Of the remainder in the 2001 survey, 9% were divorced, 4% were separated and 1% were widowed.
Which Foreign Men Are The Most Popular Among English Girls?
These are the top ten countries of origin for spouses and fiancés in 2009.
1st Pakistan
2nd India
3rd Bangladesh
4th Turkey
5th USA
6th Nigeria
7th South Africa
8th Jamaica
9th Australia
10th Philippines
The Sex Life Of English Girls
English girls have the longest foreplays in the world (22,5 minutes). This is the result of the Global Sex Survey.
English girls get their first sex education when they are 12,5 years old. This is quite early compared to the rest of the world.
English girls have their first sex with 16,6 years.
The average number of sexual partners for an English girl is almost 10. This is quite in the middle compared with other countries of the world. Lowest is India by 3. Turkey is top by 14,5.
52% of the English girls already had unprotected sex not knowing the sexual history of their partner.
3% of the English girls had an unplanned pregnancy under 16 years. This is quite high compared to a lot of other countries.
5% of the English girls had an unplanned pregnancy between 17 and 18 years. Also this is quite high.
9% of the English girls had an unplanned pregnancy when they are 19 years or older.
11% of the English girls got a sexually transmitted infection.
51% of English girls are happy with their sex life. 52% are open minded about sex.
Only 9% of English girls think their sex life is monotonous.
14% of English girls already had an extra marital affair.
17% of English girls had a lesbian experience.
44% of English girls tried anal sex.
52% of English girls had an one night stand.
52% of English girls had sex in the car. 35% in the parents bedroom. 33% in the garden. 36% on the toilet. 3% in the aeroplane. 12% in public transport. 43% in a park. 13% in a club. 15% at work. 27% on the beach. 7% at school. 18% infront of a camera. 39% at a party.
The sex frequency of English girls is quite high: 118 times in a year. This is the 7th highest frequency in the world.
Sexual Harassment
A third of English girls say they have faced sexual harassment at work. The figure increased to 62% of English girls aged under 30, a sign that it remains a major issue in offices and workplaces across England. More than a quarter were subjected to suggestive remarks or jokes of a sexual nature (27%), while a similar number (25%) were forced to endure unwanted comments about their appearance. Unwelcome behaviour of a sexual nature was experienced by 17%, while 14% endured unwanted and inappropriate touching, hugging or kissing.
Source: here
Violence Against English Girls
Violent crimes against girls in England reach record high. There were a record number of rape prosecutions in the past year of 4,643 in 2016. The number of offences against English girls, including domestic abuse, rape and sexual assaults, rose by almost 10% to 117,568. Stalking prosecutions rose by 7.1% to 12,986. Source here.
English Girls And Having Children
The English girls believe when doing a baby shower that you could be "jinxing" your pregnancy.
English girls do not have to pay for childbirth.
For the first 10 days the English girls are home with their baby after giving birth, a midwife comes and visits her to see how she is getting on in her own home. By day 10 she wants to scream, "Please come back, don't leave me!" they are so brilliant.
Kiddie parties are usually held in a rented hall, and instead of the kids opening gifts then and there, they keep them until they get home.
English girls are more conservative than girls from the USA when it comes to discussing parenting wins. The English can be very aloof and are generally quite reserved and keep to themselves.
Source: here.
English girls who are single mothers are blamed for society's woes, which is no surprise their children are living in poverty. While single parenthood can be stigmatised, the true horror of deprivation can be downplayed. Victim-blaming policies allow responsibility to be shifted onto those who suffer most. Single-parent families are struggling. According to the charity Gingerbread, up to one in three children with a working single parent is living in poverty. This is not a surprise. We know that low pay, job insecurity and welfare cuts hit the vulnerable the hardest. We also know that single parents – especially single mothers – are go-to scapegoats whenever the going gets tough. Read the whole article in the at Indepedent.co.uk here.
How English Girls Feel About The Dating Preferences Of Their Children
80%-89% of English girls would feel comfortable if one of her children was in a relationship with a Black person
80%-89% of English girls would feel comfortable if one of her children was in a relationship with an Asian person
70%-79% of English girls would feel comfortable if one of her children was in a relationship with a Muslim
80%-89% of English girls would feel comfortable if one of her children was in a relationship with a Jew
90%-100% of English girls would feel comfortable if one of her children was in a relationship with a White person
60%-69% of English girls would feel comfortable if one of her children was in a relationship with a Roma person
90%-100% of English girls would feel comfortable if one of her children was in a relationship with a Christian person
90%-100% of English girls would feel comfortable if one of her children was in a relationship with an Atheist person
18% of English girls think that some races are born less intelligent than others
Sources: https://i.redd.it/bfg2ndh786fz.png, https://i.redd.it/dsph5tpfbdfz.png, and https://i.redd.it/3pqyefuyf4m01.jpg
How English Girls Look Like?
Link gallery of famous English girls
Billie Piper from Swindon – Musician
Dido Armstrong from London – Musician
Ellie Goulding from Hereford – Musician
Emma Bunton from Finchley, London – Musician
Jessie J from Redbridge – Musician
Sophie Ellis Bextor from London – Musician
Porchia Watson from London – TV Presenter
Katie Hart from Birmingham – Centerfold